Classical KDFC to Expand to Monterey, Carmel and Big Sur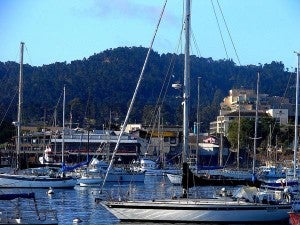 CONTACT: Allison Engel at (213) 740-1927 or allison.engel@usc.edu
USC Radio Group has applied to the FCC to purchase a radio station serving Monterey and Carmel, California, and to accept the donation of a second station serving Big Sur. The addition of the two stations will bring the hand-selected music programming of San Francisco's Classical KDFC to the Monterey Bay area.
The frequencies will be 103.9 in Monterey and Carmel, and 95.9 in Big Sur. Call letters for both of the existing stations will be changed. The two stations' formats currently are classic hits (103.9) and classical (95.9).
The Big Sur station was donated by Saul Levine, owner of Mt. Wilson Broadcasters, Inc., of Los Angeles, which also owned the Monterey/Carmel station. The transactions were brokered by the investment bank MVP Capital.
"We were honored to work on this deal with Saul Levine of Mt. Wilson Broadcasters, who has had a long commitment to classical music," said Brenda Barnes, president of USC Radio Group. "We are grateful that he came to us first in order to ensure these important communities had a strong classical music service."
Bill Lueth, president of Classical KDFC, said: "We are very excited to extend our Bay Area classical service to our friends in Monterey, Carmel and Big Sur. We also look forward to deepening our relationships with the excellent arts organizations in these communities."
KDFC will begin broadcasting on the two frequencies once the FCC approves the license transfers.
USC Radio Group, a broadcast service of the University of Southern California, operates the nonprofit, listener-supported public radio stations Classical KDFC in San Francisco and Classical KUSC in Los Angeles. They are two of the largest and most listened to classical music stations in the country, and have listeners around the globe who livestream the stations at kdfc.com and kusc.org.
Classical KDFC is the only classical music service in the Bay Area, broadcasting on 90.3 FM in San Francsico, Berkeley and Oakland; 89.9 FM in Napa and Sonoma; 92.5 FM in Ukiah and Lakeport; and 104.9 FM in the South Bay and Peninsula. The station has close partnerships with arts organizations throughout the Bay Area, reporting on their news and airing live broadcasts.
# # #
[Image: Monterey Harbor. From Wikipedia Commons]